Workday HCM
Workday HCM is a unified suite of HR and talent management functions, with Workday's Cloud Connect integration functionality, Workday HCM can be combined with Workday Payroll Management to form an integrated HRMS. Workday HRMS solutions have been named the leader in the HRMS market by the 2012 Forrester Research report, "The Forrester Wave™".
Workday HCM and Payroll Management provides tailored solutions for industries including financial services, healthcare and life sciences, higher education, manufacturing, retail and hospitality, services, government, and technology.
Recommended Reading: HRMS Software Guide - Your Guide to HRMS Software
Workday HRMS functionality can be accessed by employees and managers through self-services portals, allowing them to access the information they needs about people performance and work. This self-service access is complemented by mobile access to the HRMS - available to any web-enabled mobile device. Mobile access to the HRMS is also provided by native applications on the iPhone and iPad - and with the release of Workday 19 in spring 2013, a native Android application is now available.
Analytics and reporting for Workday HRMS metrics are accessible through targeted real-time dashboards and pre-delivered reports.
Businesses who have implemented HRMS solutions from Workday include online family history resource ancestry.com, travel planning website Trip Advisor, and laboratory supply and distribution company VWR International.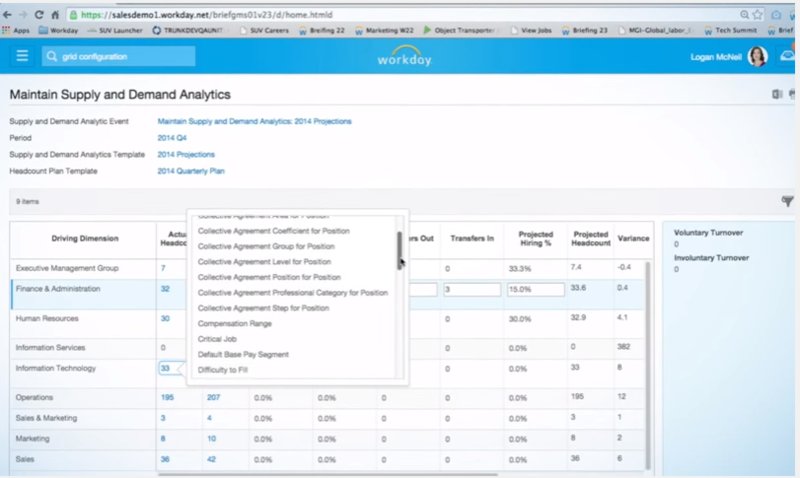 Software features
Quick spec
Product details
Software Features
Absence Management
Benefits Enrollment
Compensation
Compliance
Employee Self Service
Manager Self Service
On & Off Boarding
Payroll
Performance Management
Recruitment
Reviews
Time & Attendance
Training & Skills
Vacation & Sick Leave
Workforce Analytics
Organization Size
Enterprise (1000+ Employees)
Medium (251-1000 Employees)
Platform
Product Info
Multi Language
Multi Currency
Download more information

Workday HCM
Download your extended software profile for Workday HCM. Get more information about features and pricing.
Download
Workday HCM
Pricing Guide

Workday HCM
Download your pricing guide by completing the form below.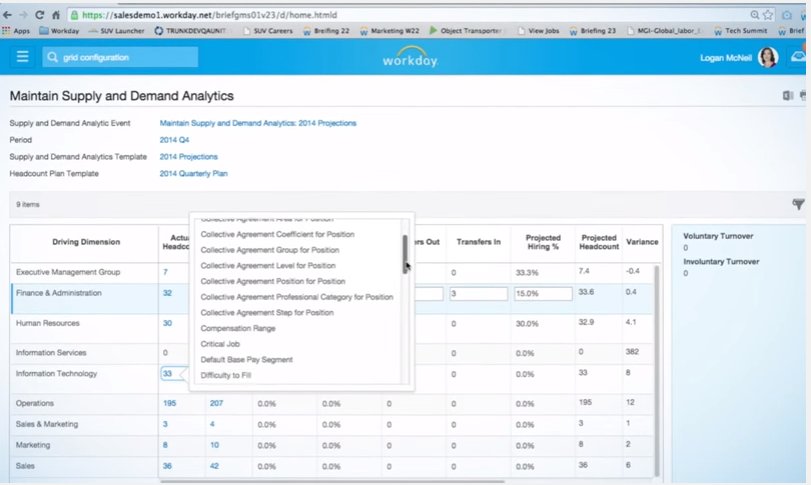 Workday HCM
Complete the form below to access a video demo of this software.
Quickly Compare with Similar HRMS Systems
Other Users often Compare these Four Solutions
Workday HCM

HRA HRMS

SAP HCM

iCON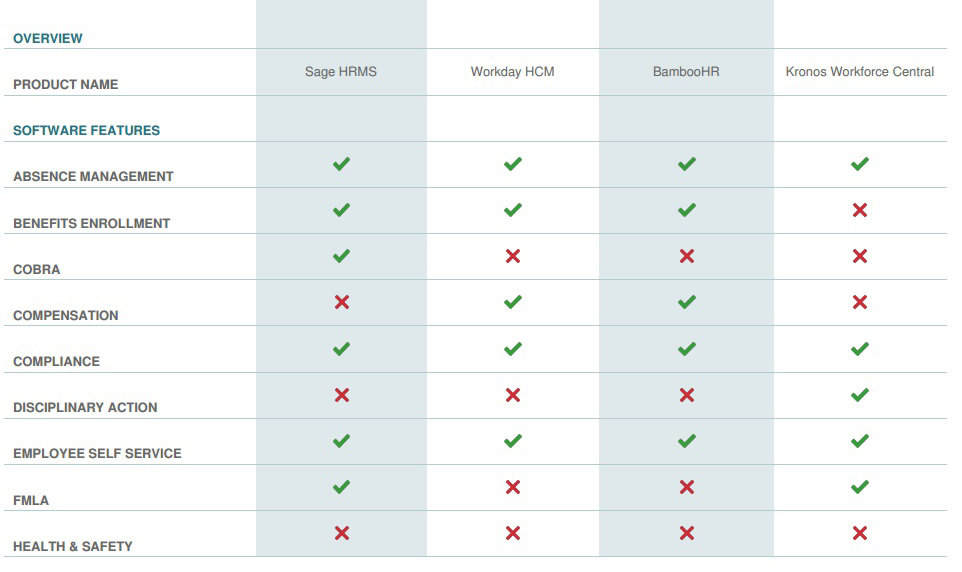 Get Your HRMS Software Comparison
Download your bespoke report in a single pdf.
Workday HCM
Extended Software Profile

Workday HCM
Get your extended software profile by completing the form below.
Workday HCM
Extended Software Profile