Oracle Fusion HCM
Oracle Fusion HCM is a fully integrated HRMS offered by global software providers Oracle. The software can be deployed as a private cloud, managed cloud, public cloud and hybrid cloud service. These cloud deployment options are available globally. Self-service access to the HRMS is available to employees and managers. Through self-service, employees and managers can access everything from skills assessment and mentoring to networking and organizational charting. Social aspects of the workplace are supported through the product's Worker Portraits and Network at Work function which allows users to collaborate with peers and establish relationships across the organization. HR analytics are woven into Fusion HCM with over 300 metrics and 600 dimensional attributes providing analysis on your workforce. These analytics allow managers to monitor all aspects of HR & Payroll including workforce development, diversity and cost. These analytics can be displayed in user reports through the "drag and drop" report builder. Self-service and HR analytics serve a wide range of core HR & Payroll functionality within the HRMS including talent management, compliance, time & attendance, performance management and more. Oracle Fusion can coexist with any core HR system, including hybrid implementations with current Oracle HR solutions, but prebuilt integration services for non-Oracle products are not available. Oracle Fusion HCM is updated every 3-6 months. Users of Oracle Fusion HCM include diagnostic equipment provider Toshiba Medical Systems, investment managers Principal Financial Group and beauty product supplier Elizabeth Arden.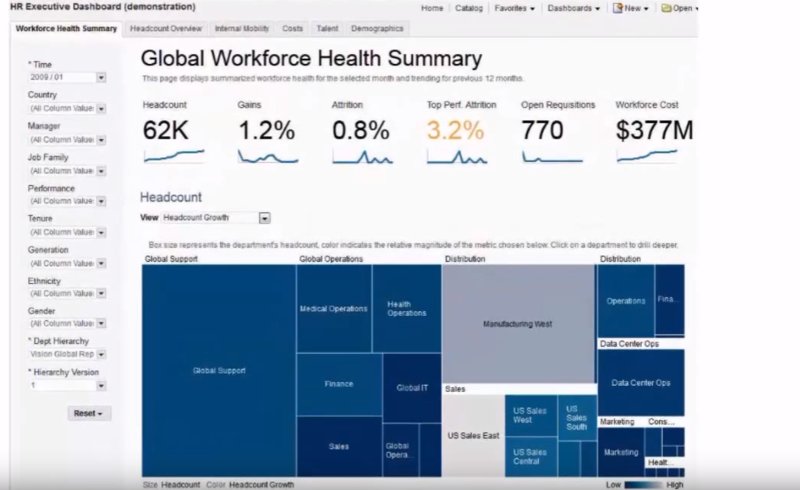 Software features
Quick spec
Product details
Software Features
Absence Management
Benefits Enrollment
Compensation
Compliance
Employee Self Service
Manager Self Service
On & Off Boarding
Payroll
Performance Management
Recruitment
Reviews
Time & Attendance
Training & Skills
Vacation & Sick Leave
Workflow
Workforce Analytics
Organization Size
Enterprise (1000+ Employees)
Medium (251-1000 Employees)
Platform
Product Info
Multi Language
Multi Currency
Download more information

Oracle Fusion HCM
Download your extended software profile for Oracle Fusion HCM. Get more information about features and pricing.
Download
Oracle Fusion HCM
Pricing Guide

Oracle Fusion HCM
Download your pricing guide by completing the form below.
Oracle Fusion HCM
Price Quote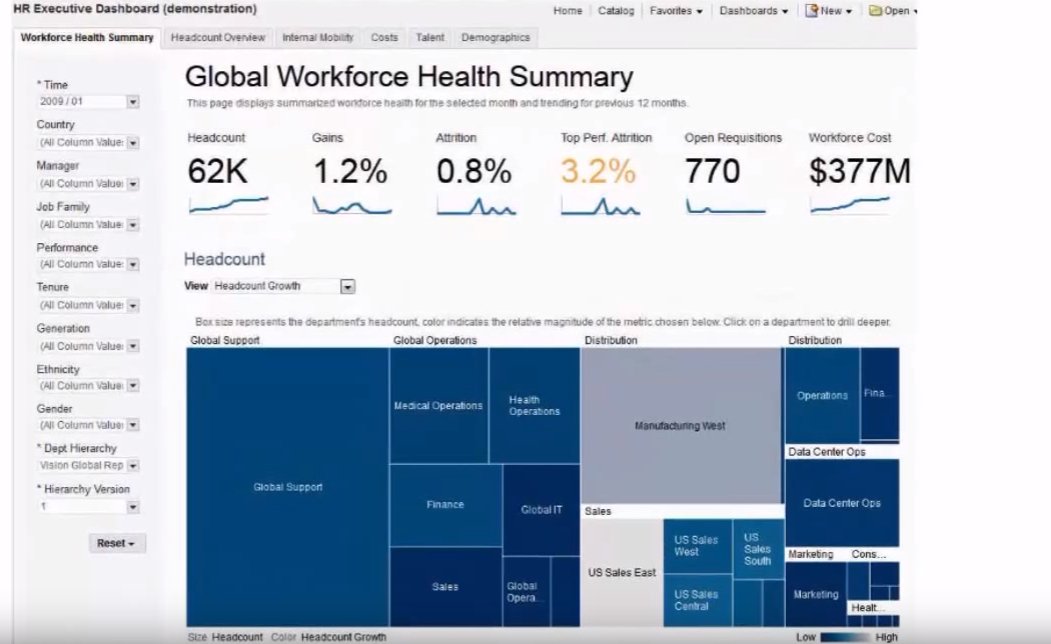 Oracle Fusion HCM
Complete the form below to access a video demo of this software.
Quickly Compare with Similar HRMS Systems
Other Users often Compare these Four Solutions
Oracle Fusion HCM

Planday

SAP HCM

Ceridian Dayforce HCM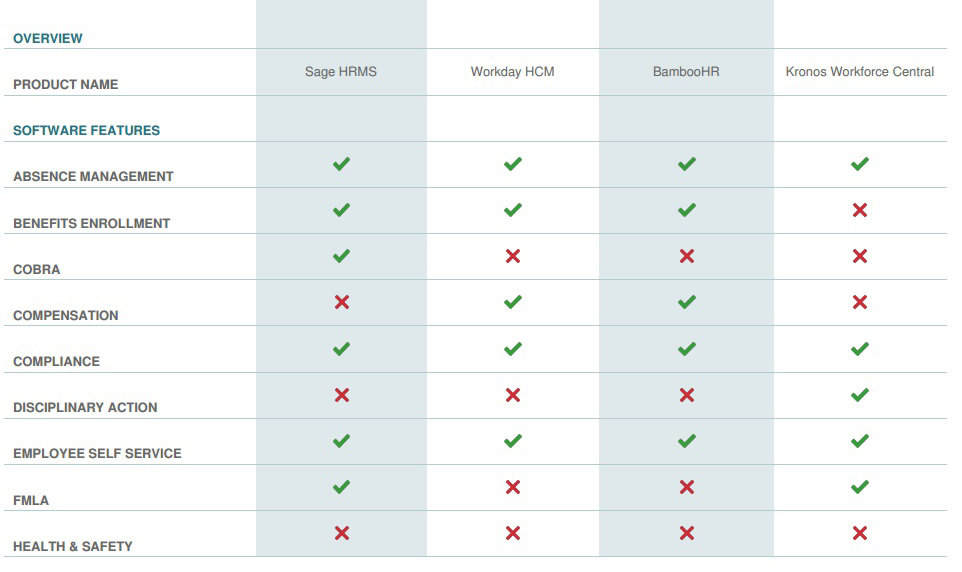 Get Your HRMS Software Comparison
Download your bespoke report in a single pdf.
Oracle Fusion HCM
Extended Software Profile

Oracle Fusion HCM
Get your extended software profile by completing the form below.
Oracle Fusion HCM
Extended Software Profile