HRnetSource HRMS
HRnetSource is an HRMS product offered by California-based software provider Auxillium West. HRnetSource is modular HRMS solution made up of the HRSource core database, SelfSource self-service module, the Online Employment Application module and the Online Project Time Tracking module. HRnetSource HRMS is targeted at small to mid-sized businesses with less than 2,000 employees.
HRnetSource is offered with an installed delivery method only, but can be financed through a monthly subscription service similar to a SaaS model of delivery. The HRMS is also fully-scalable - businesses can choose a sub-section of the modules available or implement all of them at once.
Alongside HR functionality such as attendance and performance management, HRnetSource can be integrated with 3rd party applications including many payroll providers such as ADP, Paychex and Quickbooks.
The optional SelfSource module creates a self-service portal for employees and managers. This allows employees and managers to communicate on processes such as leave tracking, benefits and performance without the involvement of a dedicated HR team. Additional modules provide online applicant tracking (Online Employment Application module) and online timesheet tracking (Online Project Time Tracking module).
Clients of Auxillium West who have implemented HRnetSource HRMS include networking solutions provider Terawave Communications.
Software features
Benefits Enrollment
COBRA
Disciplinary Action
Employee Self Service
FMLA
Manager Self Service
Performance Management
Training & Skills
Quick spec
Product details
Organization Size
Medium (251-1000 Employees)
Small (1-250 Employees)
Platform
Product Info
Multi Currency
Customizable
Download more information

HRnetSource HRMS
Download your extended software profile for HRnetSource HRMS. Get more information about features and pricing.
Download
HRnetSource HRMS
Pricing Guide

HRnetSource HRMS
Download your pricing guide by completing the form below.
HRnetSource HRMS
Price Quote

HRnetSource HRMS
Complete the form below to access a video demo of this software.
Quickly Compare with Similar HRMS Systems
Other Users often Compare these Four Solutions
HRnetSource HRMS

Ascentis HR

Epicor HCM

Infor HCM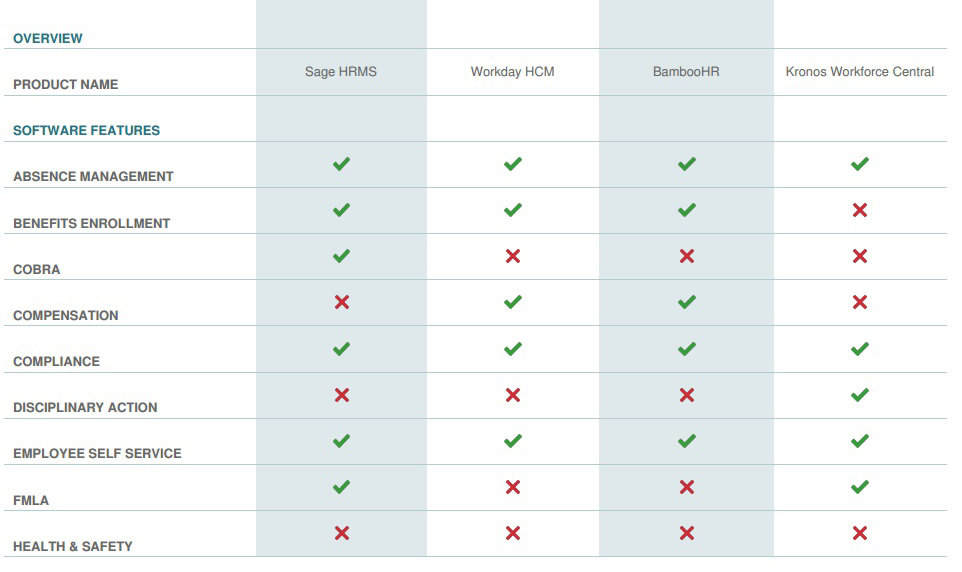 Get Your HRMS Software Comparison
Download your bespoke report in a single pdf.
HRnetSource HRMS
Extended Software Profile

HRnetSource HRMS
Get your extended software profile by completing the form below.
HRnetSource HRMS
Extended Software Profile