Epicor HCM
Epicor HCM is a human resource management system (HRMS) offered by global enterprise software providers, Epicor. The HRMS is available as on-demand software as a service (SaaS), hosted, or on-premise license.
Self-service access to the HRMS is available to employees and managers. Through this self-service access, company employees can personalize their Epicor HRMS homepage with company schedules and tasks. Executives can view company HR metrics on their HRMS homepages, giving them insight into business and employee trends.
HR metrics and employee data can be displayed in over 250 standard reports built into the HRMS. Custom reports can also be created using built-in Microsoft Report Builder, giving users the ability to craft individual reports tailored to data groups.
Within the HRMS software, user data-fields reflect employee location, allowing employees to view location-specific grades, benefits and absence plans in the appropriate language and currency.
As part of Epicor HCM recruitment functionality, the Candidate Connect service allows potential employees to apply for jobs online through the HCM system. This allows pre-qualification of candidates and conversion of successful candidate data into new-hire data in the HRMS.
Targeted functionality is also available for benefits reporting, performance management and absence tracking.
2013 saw the expansion of gamification features within Epicor HRMS with the addition of goal measurement features. These features included payouts attached to goal completion, and multi-stage completion for certain goal elements.
Users of Epicor HCM include architectural, engineering and interior design firms GS&P, Long Term Care Insurance solution providers LIfeCare and Charlotte County Sheriff's Office (CCSO).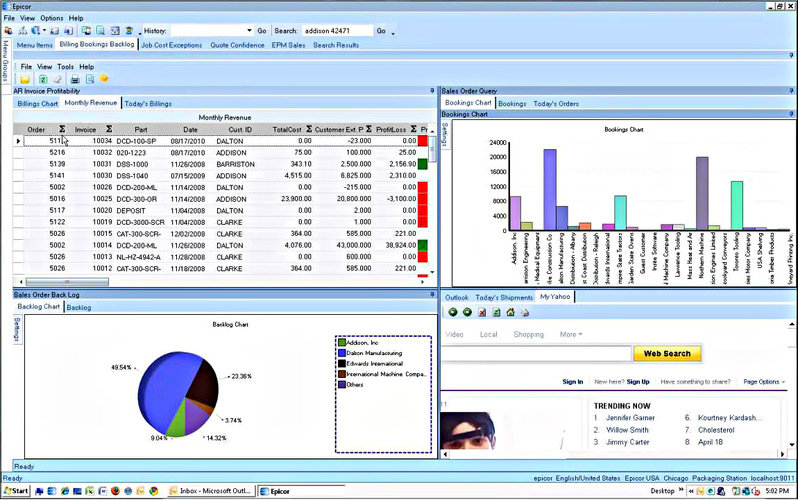 Software features
Quick spec
Product details
Software Features
Benefits Enrollment
COBRA
Compensation
Compliance
Disciplinary Action
Employee Self Service
FMLA
Health & Safety
Manager Self Service
On & Off Boarding
Payroll
Performance Management
Recruitment
Reviews
Time & Attendance
Training & Skills
Vacation & Sick Leave
Workforce Analytics
Organization Size
Enterprise (1000+ Employees)
Medium (251-1000 Employees)
Platform
Product Info
Multi Language
Multi Currency
Customizable
Download more information

Epicor HCM
Download your extended software profile for Epicor HCM. Get more information about features and pricing.
Download

Epicor HCM
Download your pricing guide by completing the form below.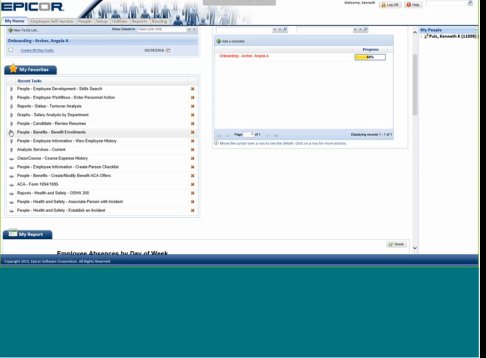 Epicor HCM
Complete the form below to access a video demo of this software.
Quickly Compare with Similar HRMS Systems
Other Users often Compare these Four Solutions
Epicor HCM

SimpleHR

SAP HCM

UltiPro for Canada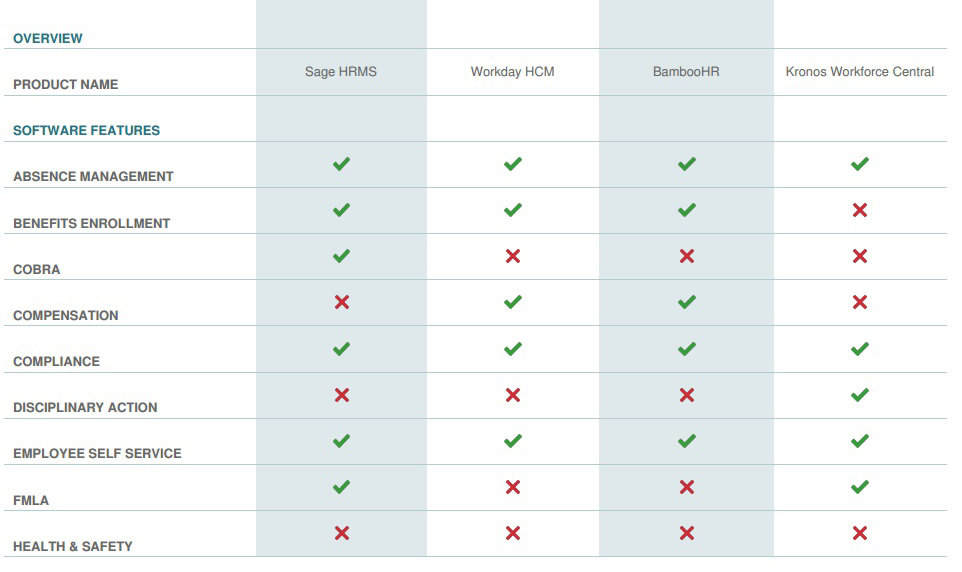 Get Your HRMS Software Comparison
Download your bespoke report in a single pdf.
Epicor HCM
Extended Software Profile

Epicor HCM
Get your extended software profile by completing the form below.
Epicor HCM
Extended Software Profile